The CHESTER project participated in the 6th International Seminar on ORC Power Systems. The even took place on 11-13 October 2021. The project was presented by our partner University of Ghent (Belgium).
The event was organized by the The Knowledge Center on Organic Rankine Cycle technology  in cooperation with the Technical University of Munich and its Chair of Energy Systems. Due to the COVID-19 and the rate of vaccination within Europe, the event was virtual.
Agenda
The conference's agenda was divided at the following sub-topics:
Applications and heat sources
Components
Simulation
Experiments
Supercritical C02
Innovative and Transtechnological topics
Technical industrial contributions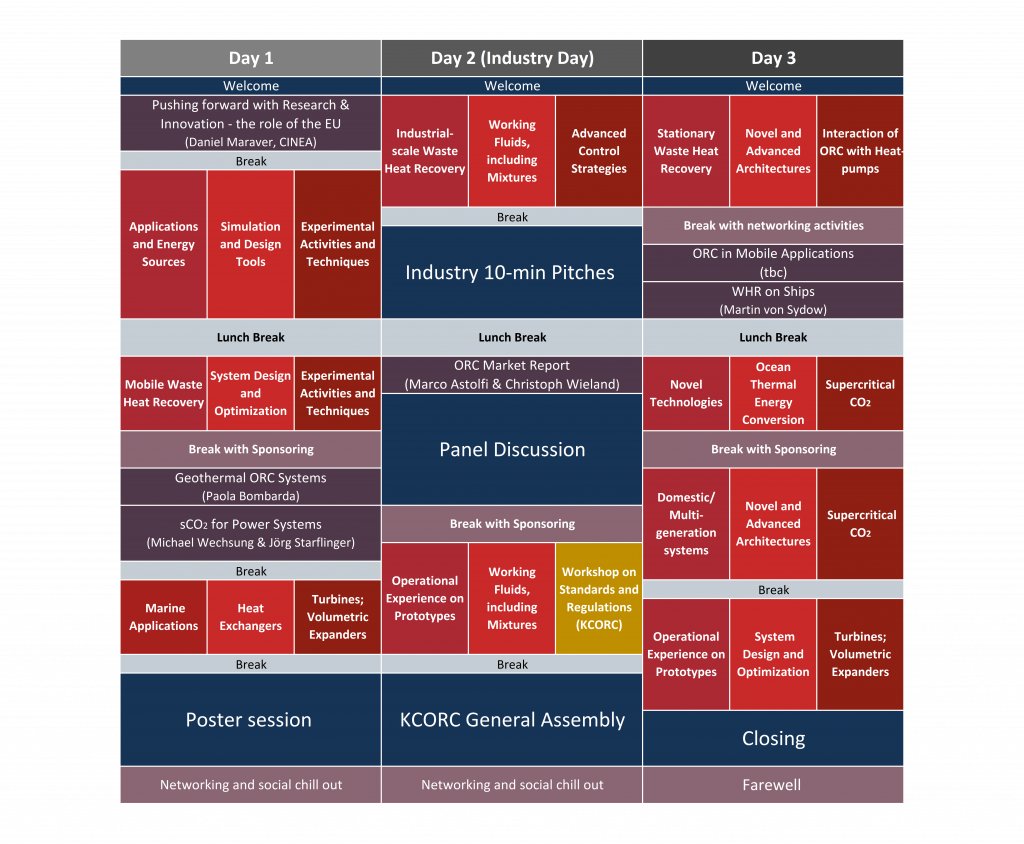 About the event
Politicians and governments are discussing how to meet the ambitious and essential climate goals worldwide. The ORC power systems research and technology could be the key to do so by exploiting renewable energies and waste heat sources with increased efficiency. A technology that has been already proven to be a significant contributor for the development of current energy systems and a clean-tech solution.
The technology has significantly improved during the past years and has become state-of-the-art for many applications. However, research needs and innovative industrial solutions are still numerous.
More about the event and registration: ORC2021 Submission & Registration (fyper.com)