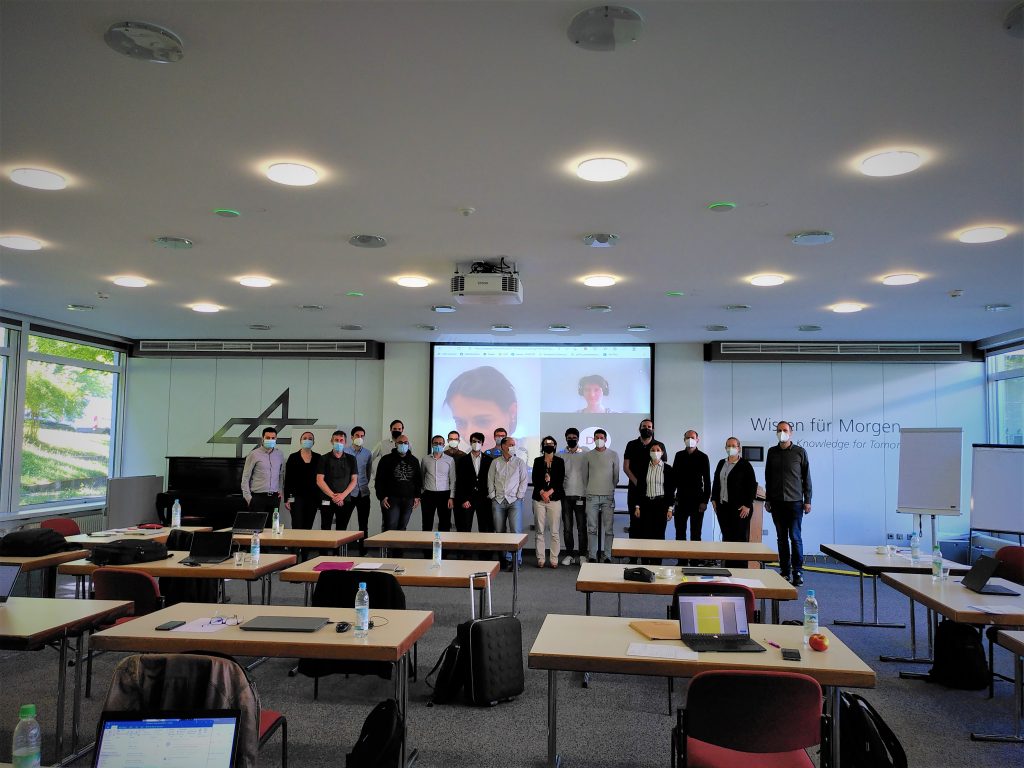 With two-day meeting, on 7-8 June the CHESTER consortium met in Stuttgart (Germany) to discuss the developments and updates on the innovative CHEST system. The technology will allow for energy management, storage and dispatchable supply of many different renewable energy sources through the combination of electricity and heat sector.
PROGRESS
During the meeting, the project coordinator Tecnalia gave a welcoming address to all partners. The discussion continued with an update on ongoing work packages and their main achievements. Some of the topics discussed were the development of the validation of the SEMS, RES integration potential and impact assessment, as well as the future development of the CHEST system.
NEXT STEPS
The consortium is preparing the next newsletter. Sign up here to receive the latest updates on the project. Also visit our website to learn more about CHESTER news and events, here.
The next consortium meeting will take place in October 2022.