We are progressing with the development of the public web tool for economic and environmental feasibility of CHEST technology. The consortium is currently working on the graphical interface of the tool. It is expected to be launched in the spring of 2021.
The CHEST web public tool aims to examine and assess the implications of including the CHEST system in a particular location in terms of energy and economic savings, as well as the environmental impact. The tool has user-friendly design and easy for every user to work with it, no matter of their professional backgrounds and expertise. Thus, several options such as standard or advanced inputs and some default values are enabled when introducing the tool's inputs to guide the user during this process.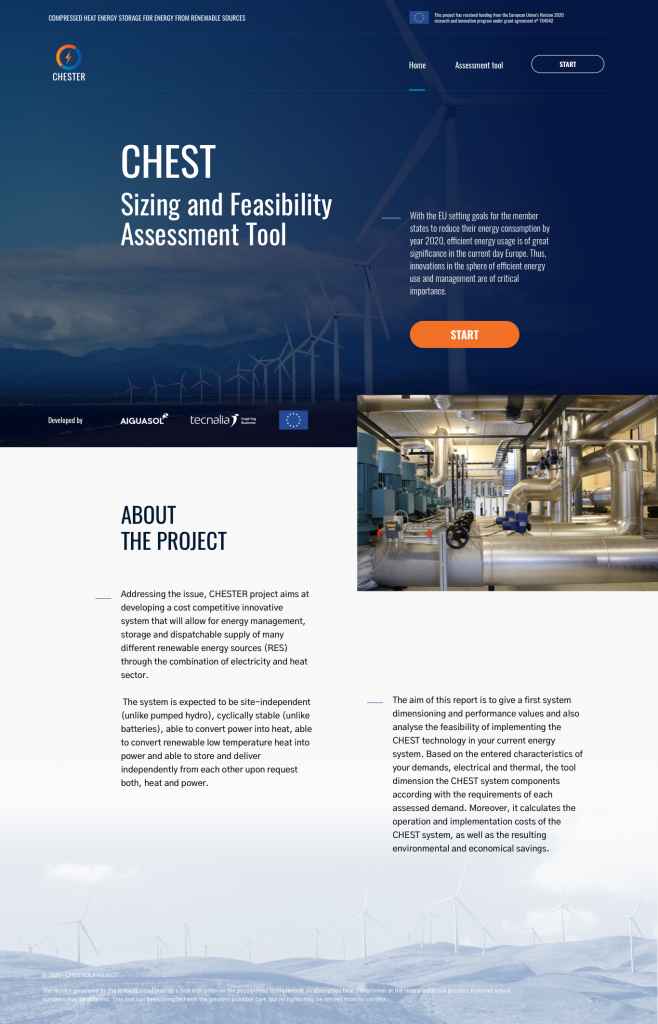 The tool structure has 3 different modules as follow:
A graphical user interface (GUI) – the user will interact with the tool.
A calculation engine, which is the main module. It will perform the study of a particular CHEST system based on the inputs entered by a user.
An application programming interface (API) – it connects the other modules (API & calculation engine) to pass the user's input to the calculation engine and then, to retrieve the outputs of the tool.
The results of the study will be summarised in a downloadable pdf file containing the inputs in which the study is based, and all the results generated by the tool.